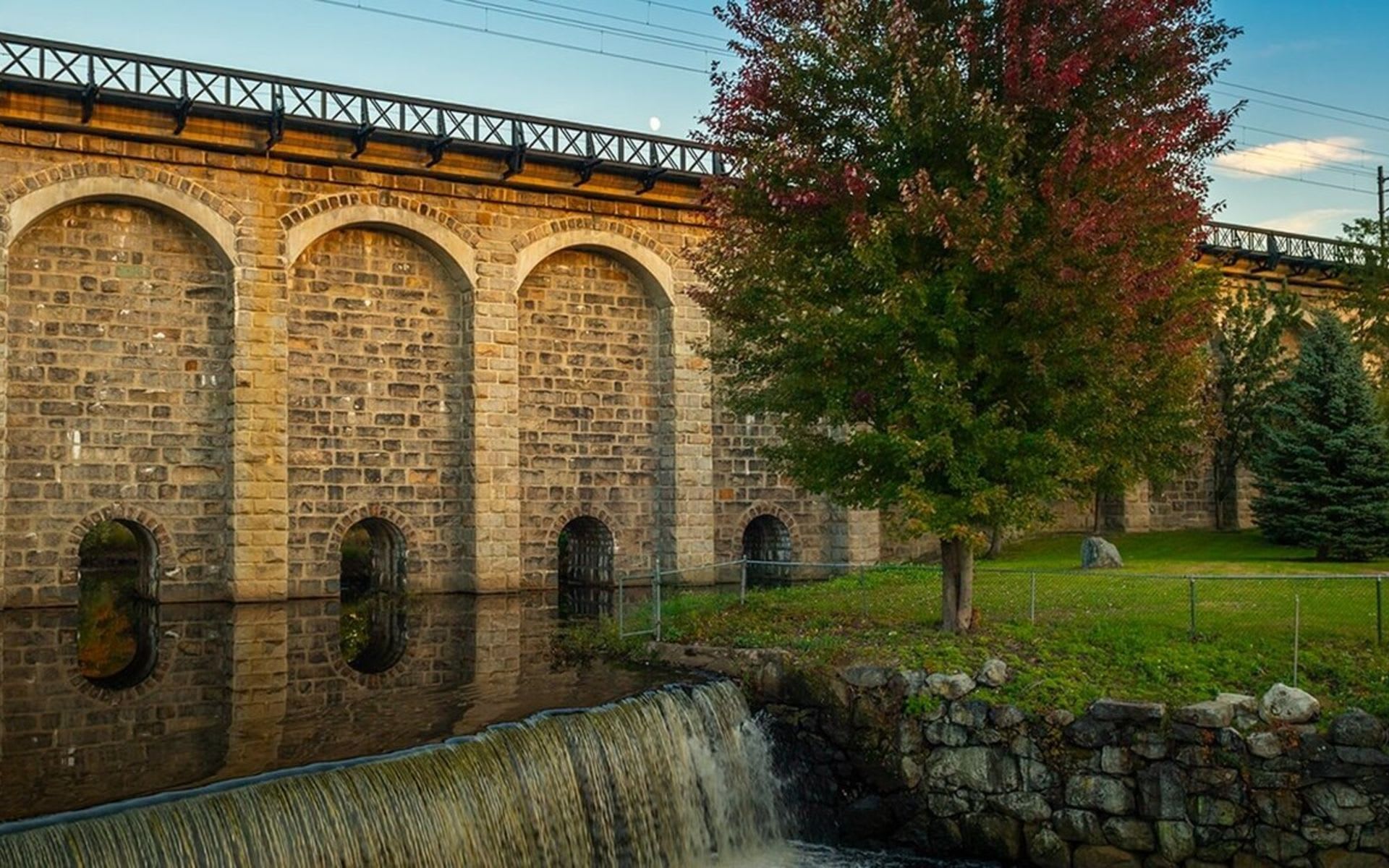 Canton Viaduct is a blind arcade cavity wall railroad viaduct built in 1834–35 in Canton, Massachusetts, for the Boston and Providence Railroad
One of the best places to live in Massachusetts!
Canton is a suburb of Boston with a population of about 23,000. Living in Canton offers residents a suburban feel where most residents own their homes. In Canton there are a lot of restaurants, coffee shops, and parks. Many families live in Canton and residents tend to be liberal. The public schools in Canton are highly rated. But besides these highlights, here are our top 10 reasons for living and working here!
10 Reasons to Live in Good 'ol Canton:
Location - Close proximity to Boston and all it has to offer.

Schools - are highly rated.

TONS of outdoor space with so many areas for hiking & walking.

Great restaurants - where to begin?!

Great local merchants - no need to leave!

Commuter Rail Galore - easy in/easy out.

Canton People are the best. Period.

Bulldogs crush it in Hockey!

Lots of Golf Courses

Trillium and soon...The Paul Revere Museum of Discovery & Innovation
Come visit us in our office on Washington St. and follow us on social media!
Instagram | Facebook | Twitter | LinkedIn