Whether you're seeking a new home outside of Boston or relocating from elsewhere in Massachusetts or from out of state,
Canton
stands as one of Boston's most notable and livable suburbs.
A prime location
Situated to the south of the city, Boston's Logan International Airport is a 30-minute drive from the heart of Canton. It's one of the prime attractions for this community of nearly 25,000 residents is its proximity. Canton is framed by several major arteries, with Interstate 93 intersecting with Interstate 95 in the city's northern region. The advantageous location provides residents quick access to Providence, Rhode Island, Hartford, Connecticut, Springfield, Massachusetts, and Boston. Even better,
Martha's Vineyard
and Nantucket are both two hours away. The tiny burg is close enough to satisfy those seeking the advantages of the big city, but with the comfort and convenience of rural, small-town aesthetics.
Canton, however, is no sleepy little suburb.
Its history dates back almost as far as Boston's
, and it offers a vibrant sense of community not often found in areas well beyond the anchor city's core. Let's explore what makes this charming suburb south of Boston such a special place to call home in our local's guide to Canton, including a few tips and reminders to help ensure your move is both successful and satisfying.
A window to America's early history
Incorporated in 1797, just over two decades after the American Colonies declared independence over Great Britain, Canton's history dates to 1630, when the area was first settled. The city was the site of the nation's first copper mill, built by Paul Revere. It's just a quick drive through town, and it's easy to appreciate the visible histories on display.


Like so many other outlying towns and villages on the eastern side of Massachusetts, Canton evolved in the shadow of its more prominent and internationally-known sibling. That is perfectly fine with current residents of Canton. Many long-term homeowners have come to regard the area as one of the best-kept secrets in New England. Close to it all but still far enough out to maintain its own distinct identity.


Canton's northernmost point sits at the base of the Great Blue Hill. The 635-foot hill sits within the 7,000-acre
Blue Hills Reservation State Park
. The wonderfully unique geological feature is also the highest point in Greater Boston. The landmark allows for recreation not typically associated with Greater Boston — alpine skiing during the winter at the Blue Hills Ski Area and hiking when the snow melts and temperatures warm up.
A luxury lifestyle without all the fuss
Canton prides itself on the community's neighborly aesthetics. It's an affluent residential enclave but far more down-to-earth than many of Boston's more monied neighborhoods. It's a livable luxury where you know your neighbors, and you appreciate the opportunity to do so.


There are several distinct neighborhoods, though Canton's quaint hometown aesthetics are prevalent in each. The city offers residents affordable luxury — an average home value of approximately $575,000. High-end homes easily garner asking prices in the $1.5 million to $3 million range. But many homes are available from $400,000 to $700,000 with incredible livability.


Though it's primarily residential, Canton features three distinct commercial areas, each with an excellent collection of shops and restaurants, many of which are locally owned businesses.


Streets in Canton meander. Whether you're coming or going, the drives are a pleasurable experience, which often cannot be said of larger suburbs. One such place, or multiple locations as it were, where those roads meander are Canton's numerous golf courses.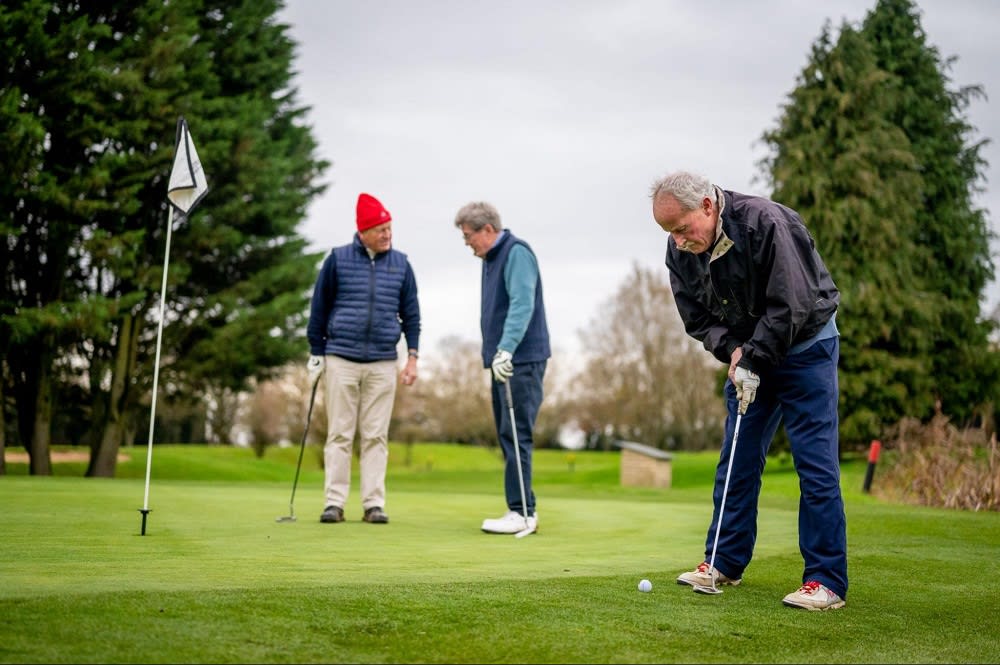 The public, 36-hole
Ponkapoag Golf Course
features prominently in the shadow of Great Blue Hill, while the adjacent
Blue Hill Country Club
serves as the actual namesake course. The well-regarded
Brookmeadow Country Club
features in Canton's southwestern-most corner along I-95. And at the heart of the community is
Wampatuck Country Club
and a beautiful 9-hole course nestled against Reservoir Pond.
Major parks, attractions, and restaurants in Canton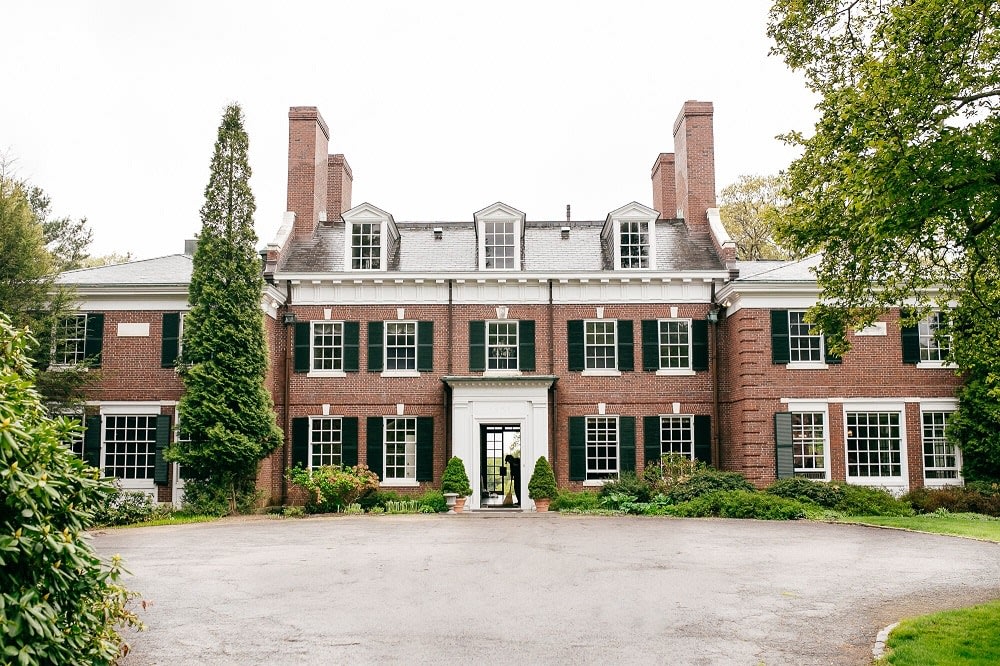 Photo courtesy of The Knot, The Bradley Estate


Other attractions include:


High-achieving schools
Education is a critical aspect of the city's overall livability for families relocating to Canton. Here are several of Canton's most notable public and private academic institutions:

Public


Private


Canton's most popular neighborhoods mirror the rest of the city. Lush hidden gems feature large, spacious homes on larger lots. Many of the top homes are priced above $1 million, with two of the most sought-after developments — Algonquin Estates and Canton Reserve, nearing $2 million or more. Other neighborhoods include well-appointed, low-maintenance condo living.


A sampling of several of Canton's best individual neighborhoods include:


Moving Checklist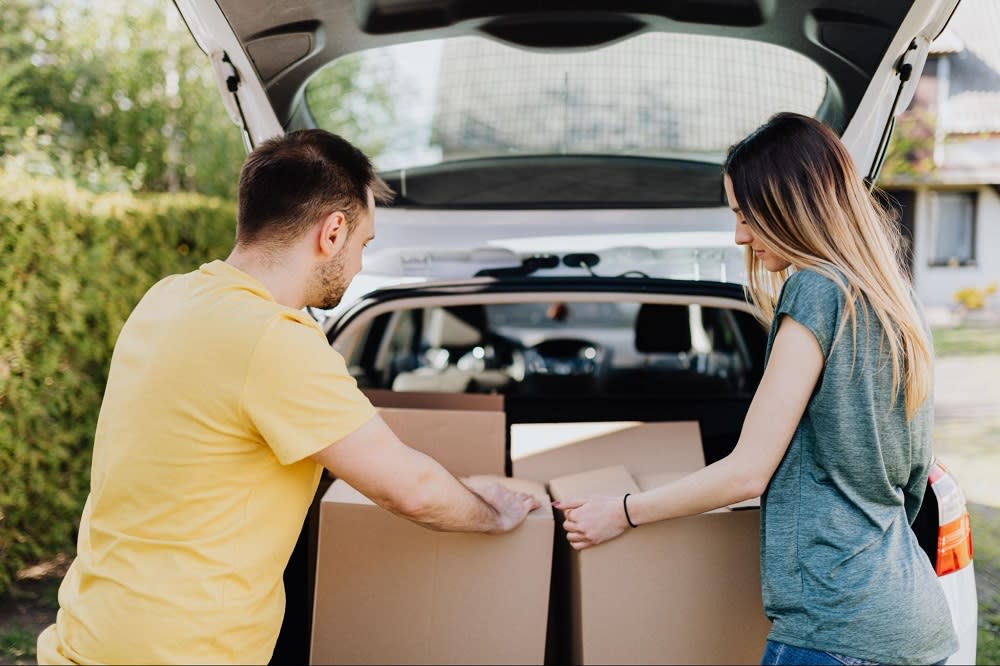 When the time comes to make your move to Canton, you'll want to ensure you're prepared so that everything goes as smoothly as possible. Below are a few tips and reminders to keep you organized and ready to meet the big day head-on:
Update your mailing address. Whether across town or the country, you want to ensure uninterrupted mail service. Update your mailing address and contact the postal service to schedule mail forwarding for your move-in date.



Change your permanent address. Often overlooked during the move, it's not enough to simply forward your mail. You need to update your permanent address to ensure nothing gets lost or ignored within the first few weeks of your move to Canton. And it is not just the post office that requires your new location.
You'll want to update the address on all of your vital accounts and financial records. This includes bank information, driver's license, insurance, IRS information, and social security documents. If you are moving due to a new job, make sure your old employer has your new information to send your final tax docs at the end of the year. If you want to get involved in Massachusetts politics, update your voter registration information so you can start participating in local, state, and federal elections.


Find local services. Even if you're reasonably familiar with an area, it's a different ballgame once it becomes your full-time residence. While Canton is close to it all, it helps to know where your local city and medical services are, including police, fire, hospital, as well as quickly identifying a new pharmacy.
If you're entirely new to Canton, work with your trusted real estate agent to identify what's most convenient in your part of town. The same goes for determining the best grocery stores, gas stations, and anything else you need to make your new home feel like home.
Don't forget utilities! Finally, you'll want to connect all of your utilities as soon as possible. When you confirm your property closing date, call ahead, or have someone call for you to coordinate turning on utilities in your name in your new home. There's nothing worse than being without water, sewage, or electricity during your first few days in your new home. It's of particular importance should you move during late fall or winter. Don't forget other vendors, including trash removal (sometimes associated with your water or sewage bills) and cable and internet providers. If you work from home, you must be set up and connected from day one.
Relocation is a life-changing event. When you are ready to explore the best of Canton luxury real estate, you can trust that we'll be there every step of the journey.
Contact the team at Mayer Realty Group today
— we'll take care of the heavy-lifting of your Canton relocation, so you don't have to.