---
Mayer Realty Group's Q3 Canton Market Update
---
YOUR EXCLUSIVE GUIDE TO CANTON REAL ESTATE.
Navigate the buying or selling process with current market data and key insights. Check out the latest Q3 2022 Canton Market Report.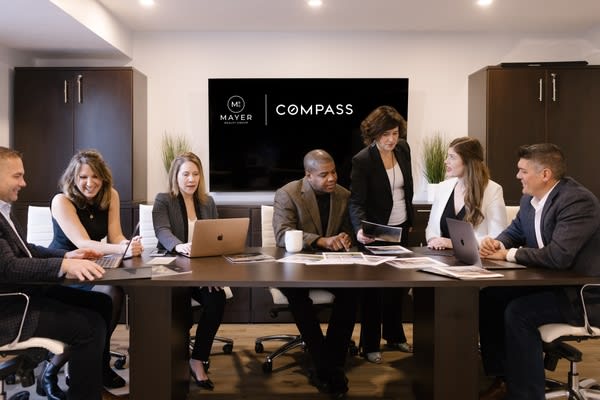 Top 3 Market Highlights in Canton
---
Increase in
Sales Volume YoY*

---
---
*Source: Q3 2022 MLS DATA PULLED 10/1/2022
---
Melissa's Take on the Market.....
The following observations are based on third quarter MLSPIN data for Canton as of September 30, 2022.
New listings brought to market were down 32% for single-family homes and almost 49% for condos. Despite national trends, though, prices for single family homes were
on the rise. Median list price was up over 7% for single-family homes at $820,000 down for condos -6% with a median list price of $470,000.
Homes continued to sell quickly, and the average days on market was down for both property types as compared to 2021. It's still a strong seller's market. Experts say that a buyer's market emerges only when months of supply reaches at least seven months. Anything below six months of supply is a seller's market. With only about 4.5 weeks of supply, Canton is still planted firmly in the seller's market zone. While there still may not be enough homes on the market o fully meet demand, the slightly larger available inventory has led to a slower-paced market where buyers have more options and have the ability to negotiate more favorable prices and terms in many instances.
The days of sellers throughout Greater Boston receiving 10+ offers are gone (for now) Although some homes still receive more than one offer, the number of multiple offers dwindled in many pockets of the market. Nevertheless, on average, sellers of single-family homes continued to sell at prices above asking price due to strong buyer demand coupled with relatively low available inventory.
If you're planning to sell, know that sellers who are less ambitious with their asking price tend to garner offers far above those who price above comparable recent sales. As a seller, it's also important to keep in mind that rising mortgage rates have decreased buying power significantly. The rule of thumb is that for every 1% increase in rate, the price buyers can afford to pay drops by 10%.


Featured Listings
---
Click below for a more in-depth look at Q3 Greater Boston Market Report